| | |
| --- | --- |
| | Convert Video to WebM |
---
Total Video Audio Converter converts any video foramts to WebM. The software supports batch conversion and, is full compatible with 32-bit and 64-bit editions of Vista and Windows 7.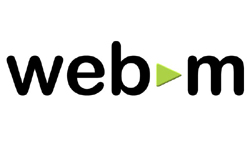 WebM is an audio-video format designed to provide a royalty-free, high-quality open video compression format for use with HTML5 video. The project's development is sponsored by Google.
A WebM file consists of VP8 video and Vorbis audio streams, in a container based on a profile of Matroska. The project releases WebM related software under a BSD license and all users are granted a worldwide, non-exclusive, no-charge, royalty-free patent license. Despite this, concerns have surfaced over potential for infringement on existing patents and some in the industry have called upon Google to provide indemnification against patent suits.
Support by Mozilla Firefox, Opera, and Google Chrome was announced at the 2010 Google I/O conference. Internet Explorer 9 will also be able to support WebM files if the VP8 codec is installed locally. Safari on the desktop supports any codec installed in QuickTime, allowing future WebM playback using QuickTime codec components such as Perian. Epiphany also supports WebM through the GStreamer multimedia framework.
AMD, ARM, and Broadcom have announced support for hardware acceleration of the WebM format. Intel is also considering hardware-based acceleration for WebM in its Atom-based TV chips if the format gains popularity. Qualcomm and Texas Instruments have announced support, with native support coming to the TI OMAP processor. Chip&Media have announced the fully hardware decoder for VP8 that can decode full HD resolution VP8 streams at 60 frames per second.
NVIDIA has stated that they support VP8 adoption, but they have no specific plans to provide hardware support.
On 7 January 2011, Rockchip released the world's first chip to host a full hardware implementation of 1080p VP8 decoding. The video acceleration in the RK29xx chip is handled by the WebM Project's G-Series 1 hardware decoder IP.
YouTube now offers WebM videos as part of its HTML5 player experiment. All uploaded files with resolutions from 720p and above are encoded to WebM in 480p and 720p, and other resolutions will follow. YouTube has committed to encode their entire portfolio of videos to WebM.
Convert Video to WebM:

Free Download Video to WebM Converter